There's nothing like a great pair of heels — especially vegan heels. Wearing them makes you stand up taller, walk more confidently, and feel like you can take on anything. And they don't need to be leather to give you that extra poise. Vegan leather lasts longer and it's easier to take care of, too.
Environmentally-Friendly Vegan Leather
It's important to note that not all vegan leathers are an environmentally-friendly choice.
Pleather, as it's sometimes called, is faux leather that's made out of plastic, and plastic production creates a lot of environmental problems.
However, many companies are committed to omitting animal products from their merchandise and to protecting the environment.
No matter what anyone says, I'm here to tell you: you can have it all.
Some companies make their faux leather not out of harmful materials but out of plant-based components.
Some are carbon-neutral manufacturers. Others upcycle single-use plastics, keeping them out of landfills and out of the ocean.
See our essential guide for tips on finding out if your shoes are vegan or not.
Check out these 9 pairs of vegan, eco-friendly high heels– your perfect partner for taking over the world.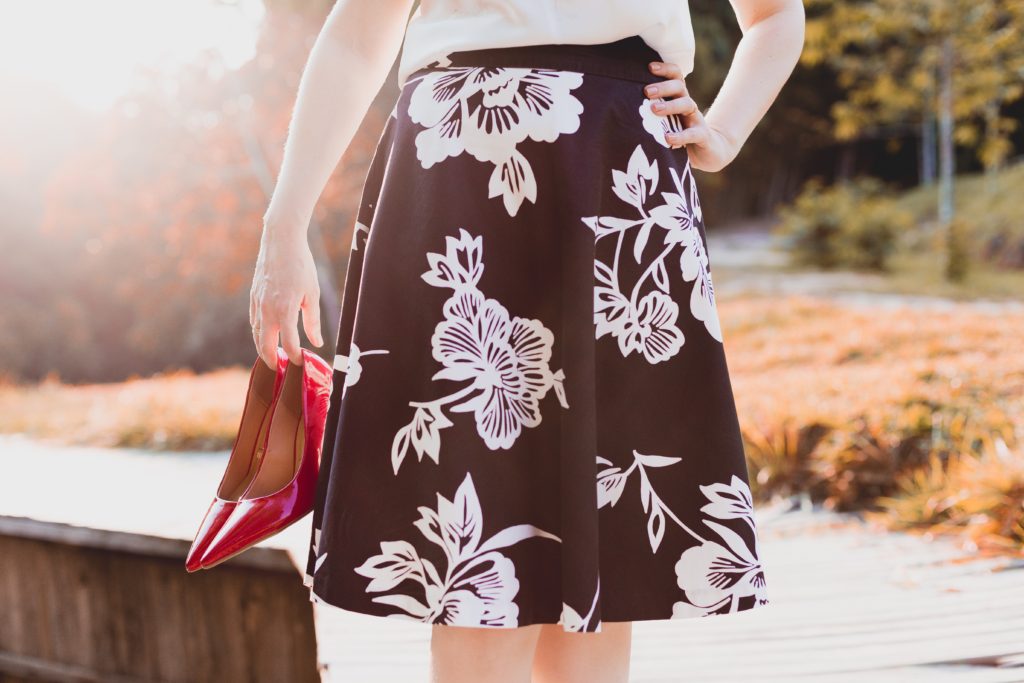 Vegan Heels That Are Eco-Friendly, Too
Nothing says "power" like a pair of shiny red heels. They're a bold statement, but you might be surprised by how many different outfits they'll go with. Whether you're a dress person or you prefer suits, these heels will give your look confidence and personality.

Noah is passionate about people, animals, and the environment. That's why all of their shoes are vegan, all of their workers are paid fairly, and all of their practices are eco-friendly.
These sandals are a great option if you're looking for a heel that's not too tall. The block heel offers extra support, so you can wear these shoes all day. And the mustard colour pairs wonderfully with florals, grey, or earth tones. 
Beyond Skin's shoes are handmade in Spain in ethical conditions. All of their products are 100% vegan, and sustainably made, too.  
A pair of simple, classic black heels is a staple for anyone who loves wearing high heels. They'll go with literally everything (even jeans, TBH), adding extra sophistication to your look. This pair from Eco Vegan Shoes also has a removable padded insole to help you stay comfortable all day long.

Eco Vegan Shoes is a great example of a brand that's committed to making shoes without animal products, and helping the environment. They're committed to their workers, too: all Eco Vegan Shoes are made in safe, fair working conditions.
These dreamy shoes feature delicate lace-like cutouts. They can be worn with laces for a Victorian look, or without them for a more modern take. Honestly, if these shoes were made out of glass, I'd believe that they belonged to Cinderella.

Olsenhaus is a vegan, environmentally-friendly, and socially conscious company based in Florida.
These heels offer a more formal option for a wedding, work event, or date night. They're a very dark brown, which will look beautiful with almost any color.

Some say that brown and black shouldn't be worn together, but I think that idea should be placed right alongside lots of other beauty myths. And by that I mean: in the trash can.

Will's Vegan Shoes are sustainable, carbon-neutral, and contain no animal products. They also always treat their workers fairly. Truly a superstar brand.
Another great choice from Beyond Skin. These metallic silver peep-toe heels are the prom shoes I wish I'd had. They'll look amazing paired with more silver or glittery fabrics, but they can also pair wonderfully with florals or jewel tones. You can even add them to an all-black ensemble to spice things up.
For a more subtle heel, check out these slip-ons from our eco-friendly, vegan friends over at Noah. It's a lower, block heel, so these shoes offer a more comfortable option if you're going to be on your feet or walking around. They'll pair great with your professional outfits, but are still cute enough to wear to a post-work happy hour with your friends.
These open-toe heels make a serious statement. With black (vegan) suede and silver accents, this shoe is a real power move. It's a four-inch heel, so this one isn't for the faint of heart. But it's a beautiful shoe that can add punch to any outfit.
This gorgeous design is available in black, beige, or red. The shiny faux patent leather and the ankle strap and buckle give these shoes a vintage vibe. With a tea-length dress or skirt, these will make you feel like a real princess.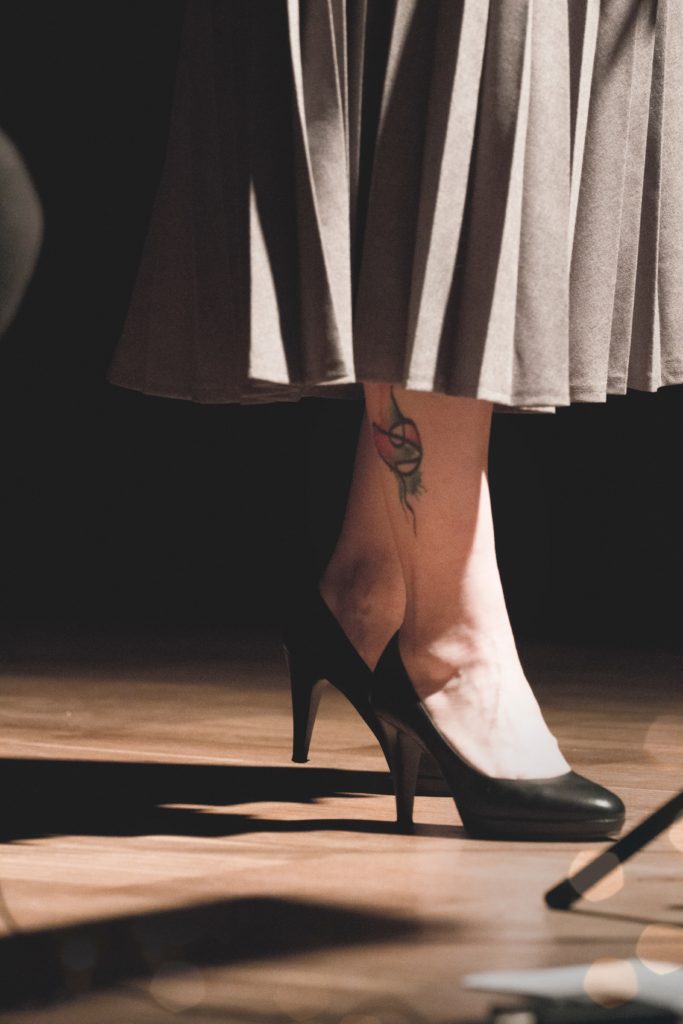 Whether you want tall or short, shiny or suede, neutral or colorful, there's a great pair of vegan high heels out there for you. And, as these brands demonstrate, vegan leather does not necessarily mean non-eco-friendly materials and processes. These shoes have it all, so you can too.